This year continue the program of the Grundtvig project.
SECOND EXCHANGE: 14-19 APRIL 2011 
SPRING MEETING IN VALDERROBRES (SPAIN). Meeting of Spanish, German and Dutch Students.
Activities: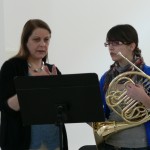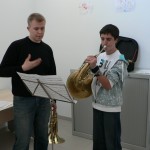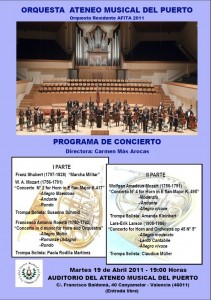 Lessons by ML Neunecker to dutch and Spanish students.
Teaching practice by dutch and german students to spainsh students.
Workshops.
Residence string orchestra, thanks to the collaboration with "Orquesta Ateneo Musical El puerto" from Valencia under the direction of Carmen Mas Arocas.
This gives a unique opportunity to the horn students in two ways:
To play INSIDE of the orchestra (as wind players).
To play as SOLOIST accompanied by the symphony orchestraPrácticas de profesorado por los alumnos alemanes y holandeses a los alumnos españoles.